Places in KwaZulu Natal
KwaZulu Natal is a coastal province in South Africa. It is home to the safari destination Hluhluwe-iMfolozi Park. Wildlife that can be seen include the white and black rhinos, lions and giraffes. See Kwazulu-Natal hotel accommodation options below.

South Africa
KwaZulu Natal (Zululand | Hluhluwe Game Reserve) | Drakensberg | South Coast | Midlands | Mount Edgecombe | North Coast | Hluhluwe (Durban | Umhlanga Rocks | Durban Central | Beach Front | Amanzimtoti | Durban North | Ballito | Durban Harbour) | Newcastle | Ulundi | Pietermaritzburg | Port Edward | Richards Bay | Margate

On this KwaZulu-Natal tour you visit the Veyane Cultural Village and partake on a full day of game viewing on a KwaZulu-Natal safari in Hluhluwe Game Reserve
Renowned as one of Southern Africa's elite conference and holiday venues, Alpine Heath Resort lets you relax in the comfort of a mountain village amidst the Northern Drakensberg in KwaZulu-Natal
Anew Hotel Hluhluwe & Safaris, a KwaZulu-Natal hotel in Hluhluwe has a wealth of natural ambience with a distinct African rhythm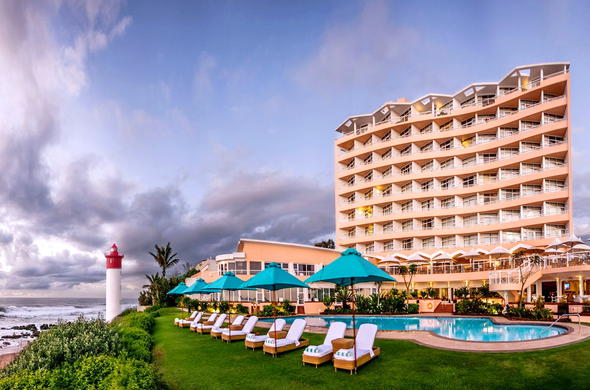 Beverly Hills is a luxurious 5 Star hotel located in the Umhlanga Rocks, Kwazulu Natal, overlooking the Indian Ocean. Rooms boast the latest in comfort and convenience.
ituated in the unspoilt surroundings of the Drakensberg Mountain range, lies Cathedral Peak Hotel, one of the country's premier resort hotels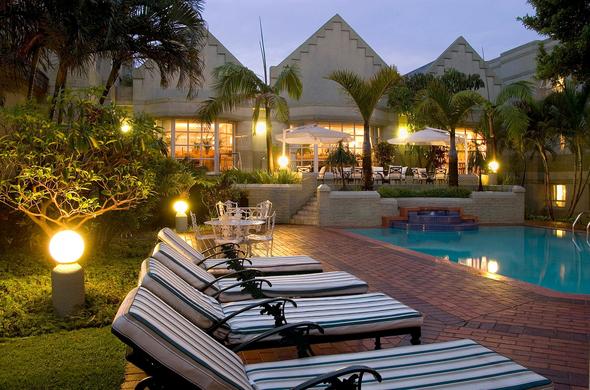 City Lodge Durban Hotel is close to many restaurants, within walking distance to the Durban International Conference and Exhibition Centres and close to the M4 and King Shaka International Airport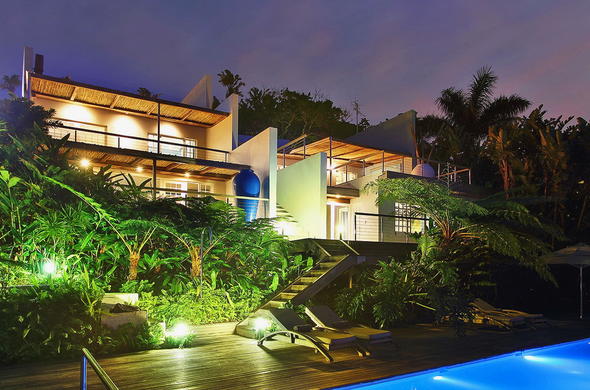 The exceptional Days at Sea is a stunning beach lodge in Trafalgar, KwaZulu-Natal South Coast. It offers warm South African hospitality and personal service
In the foothills of the scenic Southern Drakensberg, which forms part of the uKhahlamba World Heritage site, is Drakensberg Gardens Hotel. This is Nature in all its glory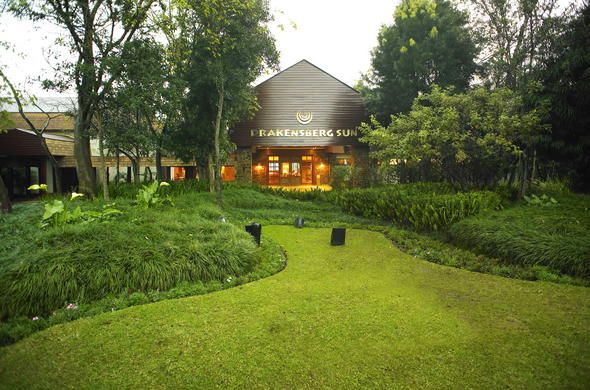 Drakensberg Sun in KwaZulu-Natal provides guests with extensive personal service, and focuses on comfort and luxury. Activities at the resort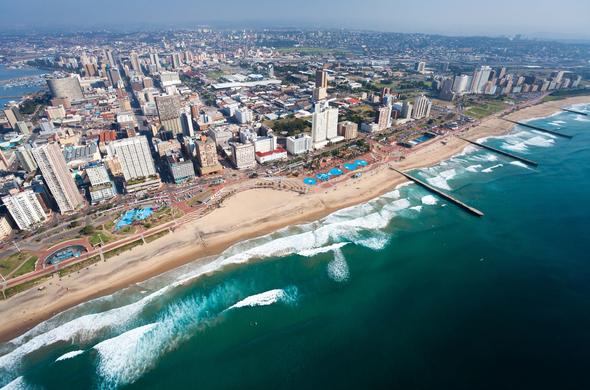 A combination of half day and full day tours around Durban, KwaZulu-Natal, South Africa. On a half day Durban city tour you can experience Durban's beachfront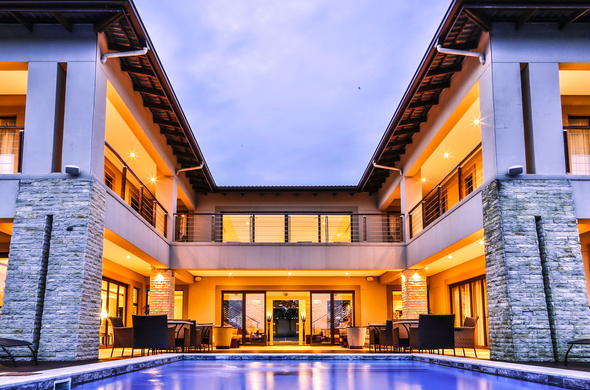 Endless Horizons Boutique Hotel provides guests to Umhlanga Rocks, near Durban with luxury 5-star accommodation. Luxury 5-star KwaZulu-Natal accommodation
Fordoun Spa is a luxury hotel located in the rolling grasslands of the KwaZulu-Natal Midlands, the air is crystal-clear and smog and traffic are echoes of another lifestyle.
The Garden Court Blackrock Hotel in Newcastle, KwaZulu-Natal is an excellent place to stop between Durban and Johannesburg and located within reach of Battlefield attractions
Garden Court Marine Parade Hotel is an ultra modern hotel in Durban with striking Art Deco style, rising in stark contrast to KwaZulu-Natal's blue skies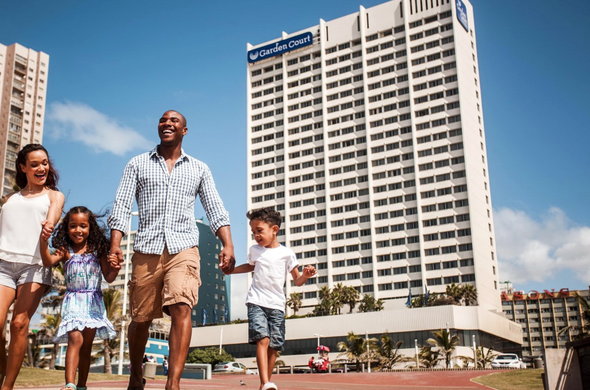 Garden Court South Beach Hotel is a beachfront hotel overlooking Durban's south beach and offers guests an excellent location to enjoy all the fun
Ulundi is a hotel of choice between business and leisure, for a traveller seeking affordability and comfort. Ulundi, the seat of the Zulu Chief, King Goodwill Zwelethini, has one of the most modern
A KwaZulu-Natal hotel in the heart of Zululand, Ghost Mountain Inn is perfectly positioned for excellent game drives, water based adventures and scenic tours.
Built in 1878 and recently refurbished, the Imperial Hotel is Pietermaritzburg's leading hotel. It has a colonial atmosphere and an impressive history.
Launched in 2001, the Kingfisher Lodge and Conference Centre offers the highest quality furniture, 20 luxurious suites and rooms, and stunning views of the Mount Edgecombe Golf Estate
Whether you are looking for a conference, wedding, or romantic hot spot see no further than this KwaZulu-Natal Hotel. With so many activities like tennis, golf, horse riding or hiking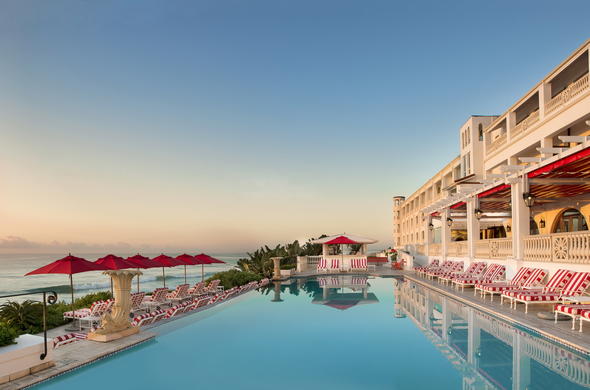 A luxury hotel stay in Umhlanga Rocks with sumptuous cuisine, picture-perfect views, a tranquil spa and modern conference facilities awaits you at the Oyster Box
The Premier Hotel Edwardian is a coastal resort hotel in KwaZulu-Natal that meets both business and leisure needs. This Port Edward hotel offers comfort and quality services
Premier Hotel The Richards is a 4 star luxury hotel in the upmarket suburb of Meerensee in Richards Bay, KwaZulu-Natal.
'The Grand Dame of Durban' since 1909, the Edward Hotel Durban is renowned for personalised service and gracious hospitality.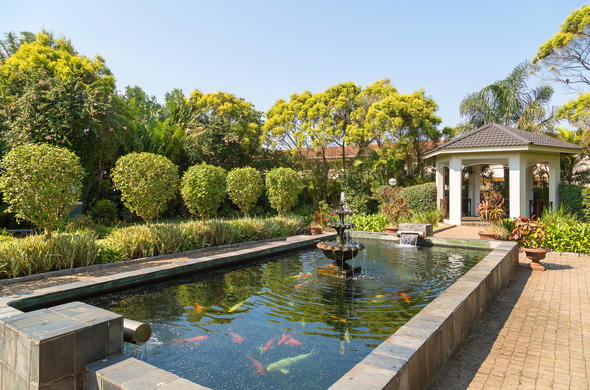 The Empangeni Hotel is 170km north of Durban, and ideally situated for a business or leisure stop-over. Combining elegance with understated luxury

Page: 1 of 2
Upcoming Events
April2019
Su
M
T
W
Th
F
Sat
1
2
3
4
5
6
7
8
9
10
11
12
13
14
15
16
17
18
19
20
21
22
23
24
25
26
27
28
29
30
May2019
Su
M
T
W
Th
F
Sat
1
2
3
4
5
6
7
8
9
10
11
12
13
14
15
16
17
18
19
20
21
22
23
24
25
26
27
28
29
30
31