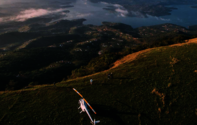 The Royal Palm Hotel in Umhlanga has a prime location for countless activities including exciting helicopter flights to KZN attractions. The adjacent Gateway Shopping Centre has amazing stores, restaurants, a cinema, and tons of entertainment for the kids.
When visiting Royal Palm you can go tanning on the Umhlanga beaches that are only 2kms away or take the kids to uShaka Marine World for water park rides and to see the vast aquarium. The Royal Palm restaurant: Dish, has a bar, lounge, restaurant, and outside courtyard where you can sip on a cocktail and dine on the finest cuisine.
Visit The Hluhluwe-Umfolozi Park is one of the largest game parks in South Africa and home to the Big Five, or the Greater St Lucia Wetlands, that has some of the highest forested dunes in the world and an abundance of fish and birds.
The Royal Palm Hotel Health & Vitality Centre is now open for our guests to use at their leisure. The latest in modern fitness equipment ensures that our guests remain in top form during their stay. Guests can also take a relaxing shower after a workout or take advantage of the sauna room.
Enjoy the enticing dining atmosphere at THYME restaurant and sample their modern fusion cuisine. The main dining room accommodates up to 60 people and enjoys an elegant and sophisticated atmosphere.
Nearby Attractions
Umhlanga Lighthouse
The Hawaan Forest
Casinos
Golf courses