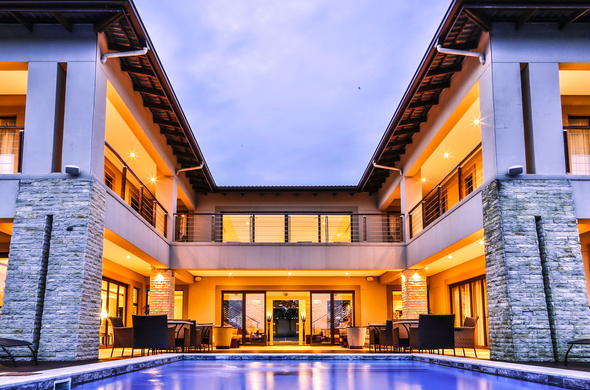 Endless Horizons Boutique Hotel provides guests to Umhlanga Rocks, near Durban with luxury 5-star accommodation.
Luxury 5-star Durban accommodation
10 elegantly individually decorated suites
Located in the picturesque Umhlanga Rocks Drive
Soak up the sun on one of Durban's beautiful beaches
Endless Horizons provides elegant boutique hotel accommodation near Durban for guests. Ten suites provide guests with luxury 5-star accommodation. The rooms are individually decorated, each reflecting their own contemporary zen style.
This Durban hotel's interiors feature a subtle combination of natural colours and textures. Deep, dark mahogany custom made furniture is contrasted against the cool slate and stone walls, while woven chairs and sheer fabrics add to the luxurious ambiance.
Guests staying at Endless Horizons Boutique Hotel can enjoy a range of exciting activities. The ideal location allows for easy access to the airport, the nearby business hub and several tourist attractions. Soak up the sun on one of Durban's famous beaches, or head for the beautiful Hawaan Forest.
Child Policy: Children over the age of 12 are welcome.