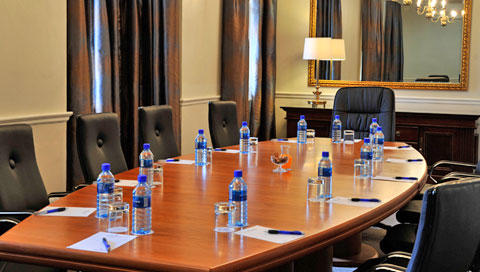 Wining and dining at 'The Imp' includes a Supporters Bar offering refreshing pre-dinner drinks or sundowners, while the restaurant serves world-class cuisine.
The Imperial Supporters Bar and the Oak Room bar offer refreshing pre-dinner drinks, while the Garden Room Restaurant serves world-class cuisine in colourful, spacious surroundings.
There is also the Peri-Peri Restaurant a few steps from the Imperial Hotel. Car Rental facilities are available at Budget Rent-A-Car in the Imperial Hotel foyer so you can enjoy a night out on the town. Airport Transfers are also available.
Sporting facilities include swimming, tennis, squash, golf, bowls & ten-pin bowling can be enjoyed nearby. There is also a gym in Prince Alfred Street, within walking distance.
Conference Facilities
Large and fully equipped conference rooms offer a full complement of services for up to 400 delegates.